Mobile Wi-Fi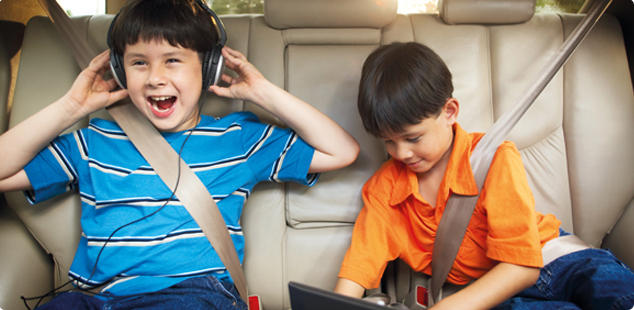 Why play 'I Spy' when there's Wi-Fi? Switch on, connect and go!
No matter whether you want to check your email, or chat with your friends on social networks, with Budget mobile Wi-Fi, you can stay connected wherever you go. Mobile Wi-Fi offers you unlimited* wireless Internet access for laptops, smartphones, tablets and all other Wi-Fi enabled devices.
By answering these simple questions, we want to briefly explain to you how easy it is to rent and use our Wi-Fi. We know how complicated car rentals can be and therefore aim to explain all our products and services to our customers as clearly and simply as possible.
What is mobile Wi-Fi?
Budget mobile Wi-Fi gives you the freedom to access Internet without being limited by costly roaming charges or local Wi-Fi hotspots.
Network coverage all over Central Europe, at any time and anywhere
Connect up to five devices simultaneously: laptops, smartphones and tablets
No roaming charges or Wi-Fi fees in hotels Just switch it on and start surfing: no cables, CDs or software necessary
Unlimited* Internet access to surf, check your email or catch up with the latest news on your social networks.
How can I rent a Budget mobile Wi-Fi device?
Budget mobile Wi-Fi cannot be booked online, but it can (subject to availability) be added to your rental agreement when you pick up your car. Just speak to our rental agents at the counter.
What is the cost of Mobile Wi-Fi?
Mobile Wi-Fi costs € 12.81 per day, including VAT. All fees must be paid to the agency when picking up the vehicle.
Terms and Conditions:
1 GB data volume included
Device can only be used when a network is available
Not available for one way rentals.